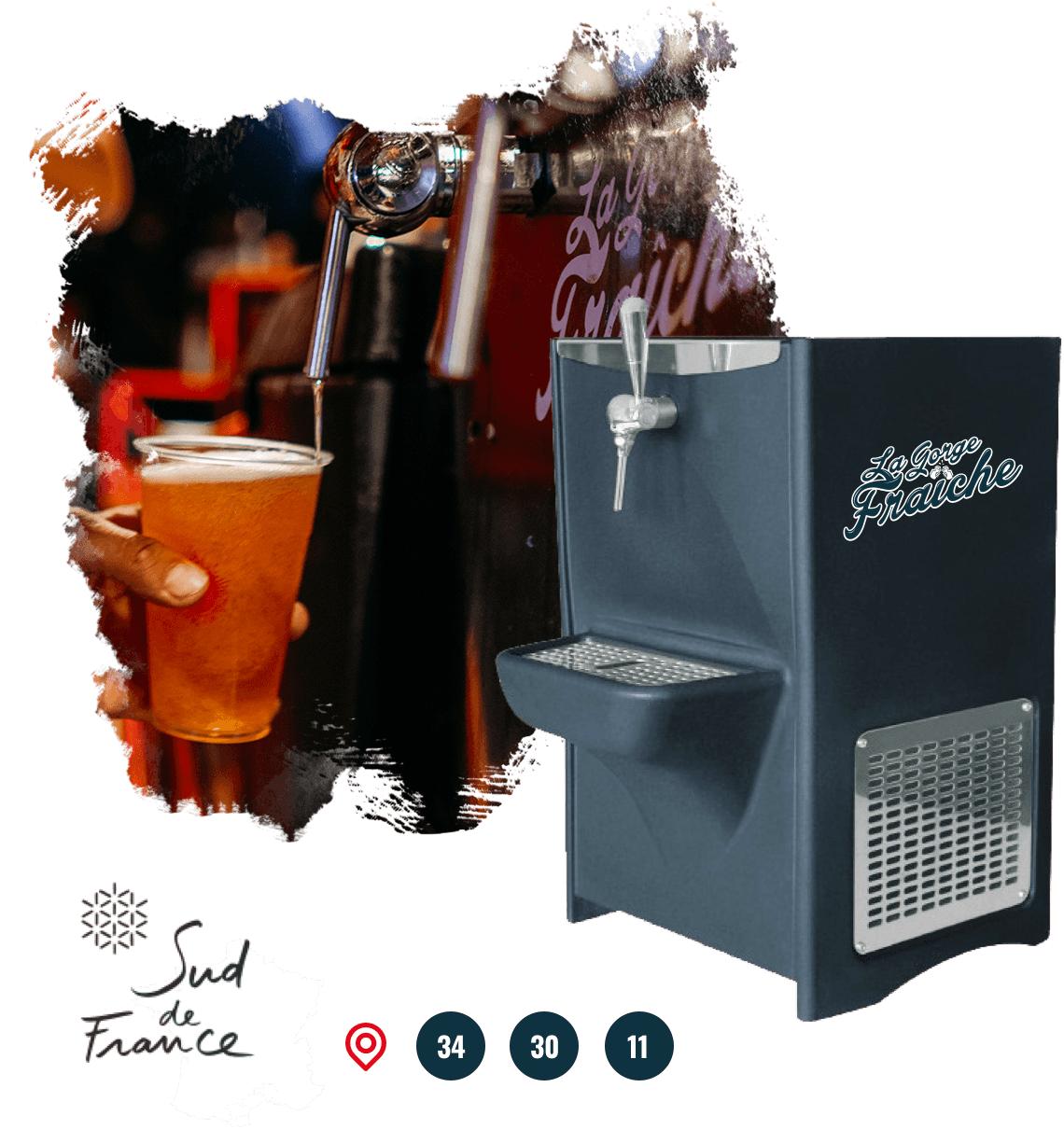 Rent a beer puller
Béziers, Hérault and more !
From the smallest events (birthdays, weddings, bachelor and bachelorette parties, cousinade, reception, association parties, company committees…) to the most imposing (The Rush of Fadas, official inaugurations, festivals, Punky de Béziers-Plage, L'Improbable Soirée etc…) we provide a drinking service studied with the client and adjusted to his needs.
We have a fleet of mobile bars and professional beer pullers. Our products are supplied in 30L barrels, with all the necessary equipment (cups, gas bobonne for the puller etc…).
Montpellier, Béziers, Pézenas, Agde, Sète, Hauts-Cantons, Corbières… We travel throughout Herat and Occitania to cover events.
Our shooters are available for both our individual customers and our partner restaurateurs.
Beyond Occitania, proposals can also be considered.
OPTIONS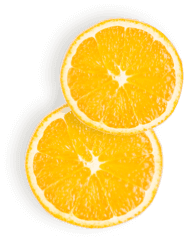 Option 1 - We fully insure your drink
La Gorge Fraîche becomes your bartender. The customer is quiet, our experienced team takes care of everything.
Our history is rich, since 2014 we have covered more than 300 events (both for the bar and for blog communications), to the greatest customer satisfaction.
We can travel with our equipment and products to fully ensure the bar of your event.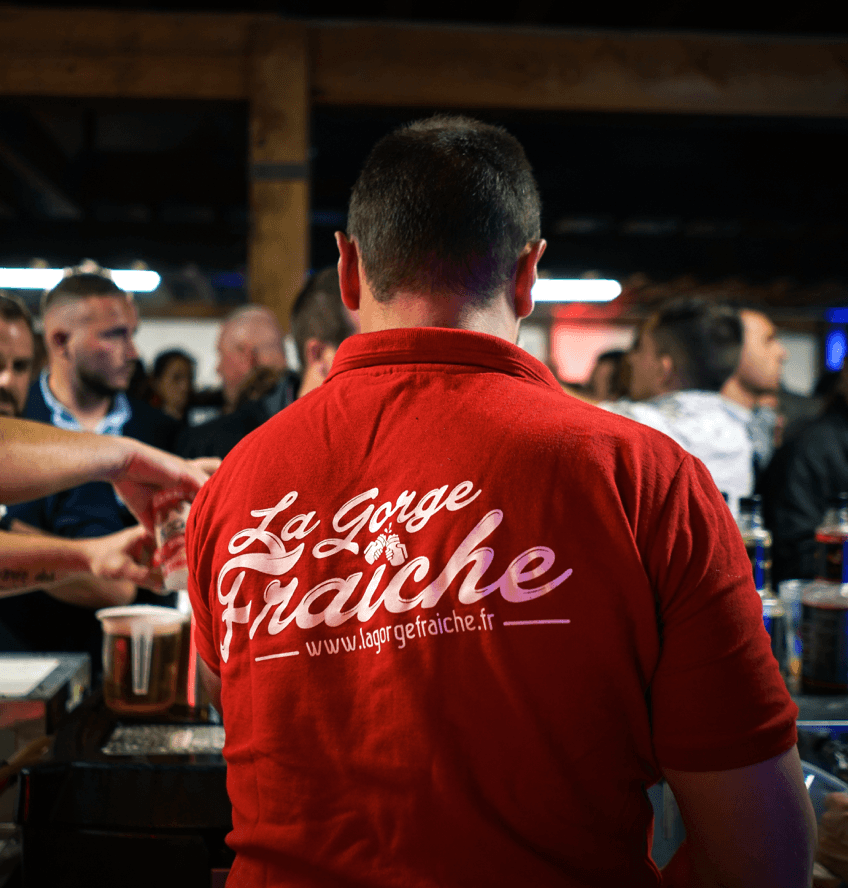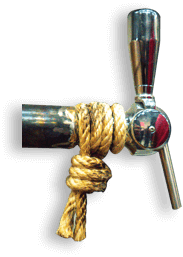 Option 2 - Beer puller rental
We also rent beer pullers, with equipment tailored to the customer's needs. For the individual or the professional customer, he has a professional equipment and a draught beer in his restaurant, or at home, at home, for all his evenings, weddings, birthdays, family celebrations… With the impeccable service of our team that is available if necessary.
Our team ensures the delivery and installation of the equipment, the instructions for the use of the puller and the management of any difficulties encountered by the customer.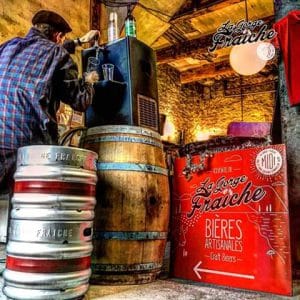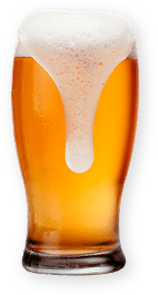 Option 3 - The rolling bar
Affectionately called "The cart to make the mariole", this magnificent rolling bar will look the most in a wedding or a large reception.
Installed by the guards, the cart is equipped with 4 beaks in self-service for your guests and delivers the nectar anti-throat-dry.
Contact us by phone or through the shooter rental quote for more information.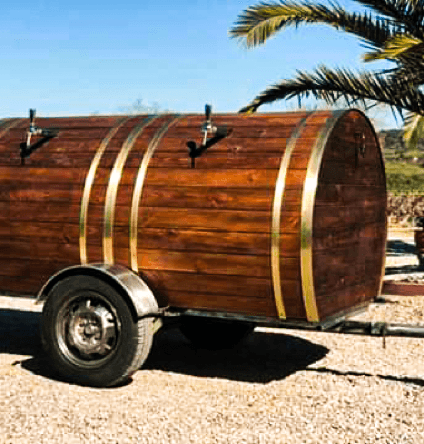 What to know
Our pressure drums have a capacity of 30L
The CO2 canister is included in the rental
The possibility of renting – buying drinks accessories (beer glasses, cups…)
Provide 110 glasses per barrel (including foam loss)
Cost control
We advise you on the right quantities for your event
Undinged drums are not charged to you but recovered
You are not charged for bags of unopened cups
A deposit check is requested by beer puller
Contact and quote
crafted beer La Gorge Fraîche
Les Piliers du Sud
2 avenue Joseph Lazare
34500 BEZIERS
04 67 37 06 97
contact@lespiliersdusud.fr
Ask for a quote